Customs Face Masks (COVID-19)
Just Added to our line of Services, Caribbean Embroidery now custom manufactures washable and reusable masks for Schools, Law Enforcement, Medical Field, Sports, Social Gatherings.
The current pandemic generated by Covid-19 has caused innumerable transformations in our society, the heroes are no longer in the movie theaters, but are present in clinics and hospitals; many people are exposed daily to ensure the food and basic services that most need in their homes.   Undoubtedly, the provision of protective clothing for these professionals becomes even more demanding, and therefore, it is very important to consider new alternatives to increase the levels of safety and protection for those who are at greater risk.
All masks come with a 5 Layer PM2.5 Activated Carbon Filter, which is replaceable (not washable) when needed. Blank Carbon Filter are available thru our online portal.
Thinking about these new challenges, Caribbean Embroidery manufactures face masks with the new TechPlus + Antimicrobial technology, which acts as an agent that inhibits the growth and reproduction of harmful bacteria, yeast, mold, micro-fungi and algae.   This technology has been evaluated, not only in bacteria that pose a threat to health professionals such as Klebsiella pneumoniae, but also in Escherichia coli and Stphylococcus aureus, which can generate a high probability of disease for employees who have contact massive with other people or staff working in food handling. 
The launch of this new technology is being carried out on our textile bases Universal Chlororesistant Antimicrobial, Microtec Chlororesistant Antimicrobial and Orion Chlororesistant Antimicrobial; These three textiles also have TechPlus + Chlororesistant technology; in this way, and in order to maintain a constant disinfection process, the protective garments made with these fabrics can be washed with low-concentration hypochlorite solutions, or failing that, chlorinated solutions can be sprayed on them without This cleaning process affects your appearance.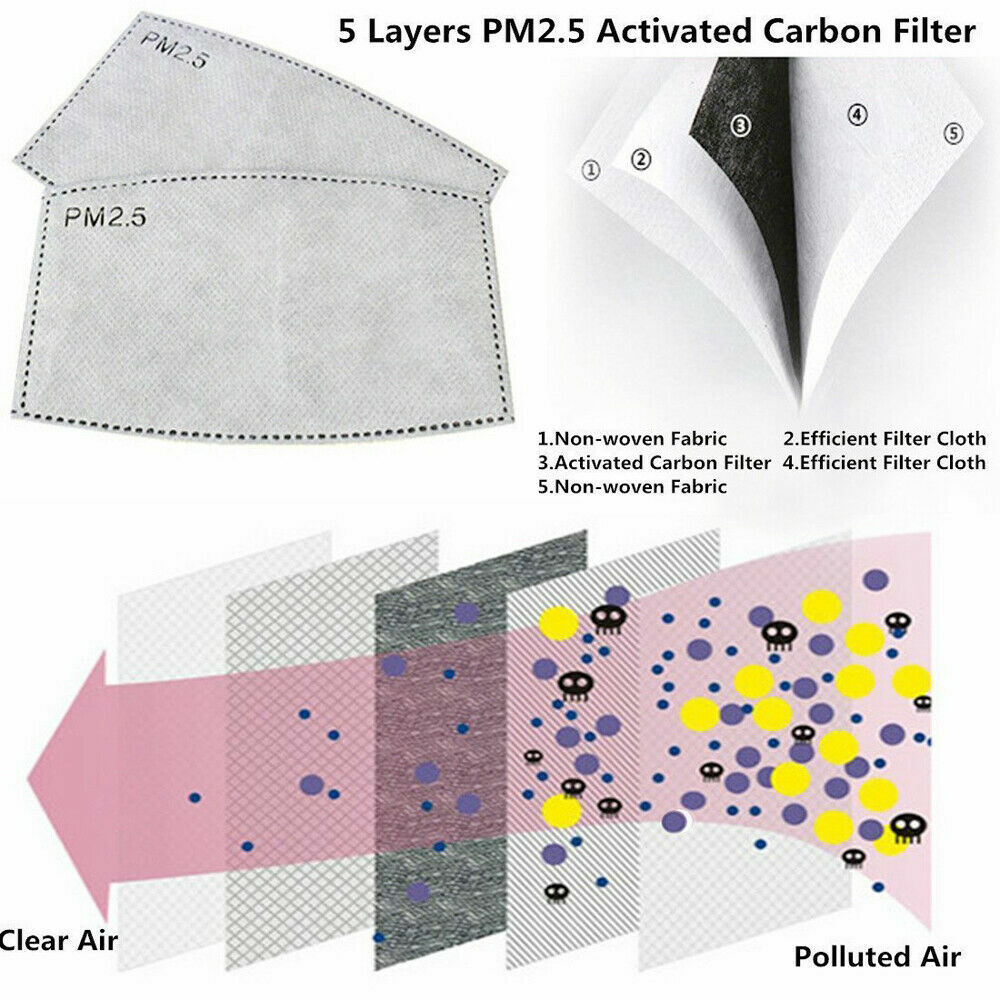 Carbon Activate Filter should be replaced every 2 weeks, and cannot be washed to be re-used. After two weeks these are to be discarded.
These textiles are ideal for increasing safety and security levels in the staffing of transport, supermarket cashiers, food handlers, as well as people who enter to work in civil works. This, without mentioning the relevance that this technology has for the uniforms of health professionals such as doctors, nurses, laboratory assistants, among others.
CLICK HERE: >>>>> FACE MASK CARE GUIDE